PK Online (PK Online Ventures Pvt Ltd) is a digital media company, with a focus on new generation telecom VAS services and Digital advertising through its ad network Adchakra. PK Online started operations in September 2007 and is headquartered in Bangalore with offices in Delhi and Mumbai.
PK Online believes in providing solutions which achieve specific client-driven objectives, and generate results which are measurable, achievable, and reviewable and time bound, some of its clients include BSNL, Airtel, MTNL, Acer, APC, Toyota, NIIT and Panasonic.
PK Online has been incubated by Percept Limited. With capitalized billings of about INR 26 billion (FY'10), Percept (entertainment, media and communications company), today, is at an enviable leadership position with a team of over 1,000 people and 62 offices across India and the Middle East.
Let us be really honest here. The work is going to be challenging and will demand you to push yourself to reach the goal. But yes we can also promise you one thing and that it is also going to be rewarding. But the good news is that we totally follow the 'work hard, party harder' philosophy. Join us and we could word and party together!
We are one of the fastest growing digital companies in India. We believe in 360° growth of an individual and would love to pass on the treasure of knowledge to you and help you grow.We strive hard to create an environment and culture of shared responsibilities, entrepreneurship, creativity and inspiring leadership.
Development of the young talent at Percept Knorigin is one the key factors that we think is essential to achieve our goal of sustainable growth. This should not come as a surprise that 50% of our managers today joined us as the freshers a few years back. Yes one of our primary goals is to staff our managerial positions from within our ranks.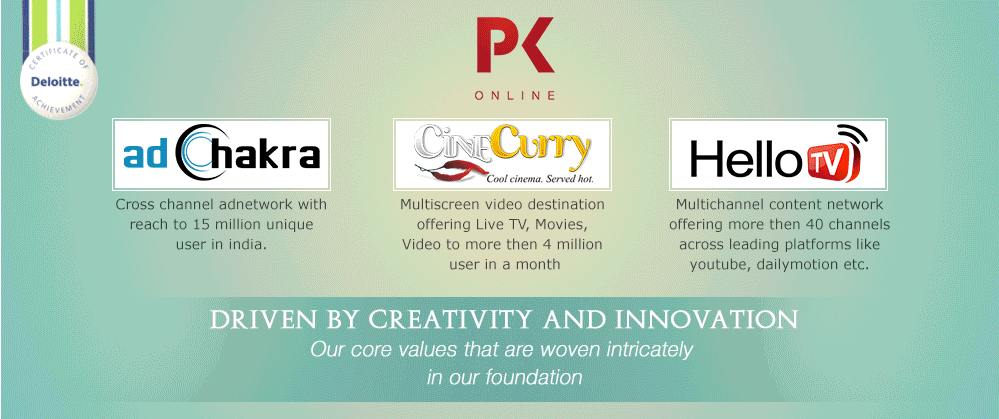 We are growing like crazy. So, we always need some talented people
who are digital enthusiasts at heart.